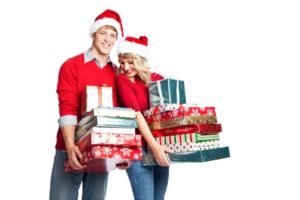 The holidays are in full swing! Thanksgiving has passed and now the focus shifts to holiday gifts, parties, travel, and more.
For most couples, the financial pressure that comes with holiday shopping often gets in the way of enjoying the season together. Arguing, fighting, and distance typically increase for couples who find themselves unprepared to manage these demands. Fortunately, relationship problems DO NOT have to be a part of your holiday season.
The video below will teach you how to work as a team with respect to your money over the next next four weeks, which will keep you closer as a couple and help you enjoy your celebrations.
Click the link to download your Holiday Budget Worksheet