Are You Contemplating Divorce Or Currently In The Middle Of One?
Have you been trying to learn new ways to interact with your ex, co-parent, and cope with your own feelings all at the same time?
Do you feel overwhelmed with all of the changes and decisions you're having to deal with?
Are you worried about how this is or will affect your children, family, relationships with in-laws, and even your friends?
While divorce can be a very complicated and trying time, there are steps you can take to:
Help minimize the painful effects of the break up
Establish a healthy relationship with your ex
Support your children as they adjust to the changes
Find yourself and your own happy again
Marriage Problems Often Become Overwhelming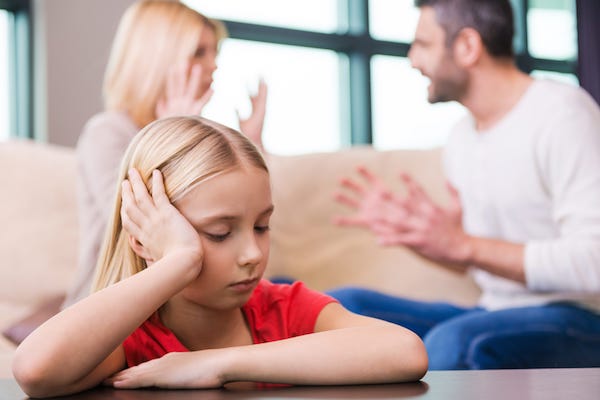 Of course most of us do not enter marriage thinking that we will ever get divorced. We all want our marriage to last and often doing anything to make it work – long conversations about the relationship, marriage counseling and trial separations, but sometimes there comes a day when you realize that it isn't working. When the pain to stay is greater than the pain to leave. When you start to believe that there will be love for you again with someone else. And when you actually love each other enough to stop the bleeding and just let go.
The decision to divorce is a big decision and most do not take it lightly. In my experience working with individuals and couples at the end of a relationship, there is typically a long period of contemplation. No one wants to disrupt the life that has been built and face their fears of the unknown. There can be serious questions and concerns that can feel paralyzing like – "How will the kids react? Will they be ok?" or "What about our families? How will they take the news?" or "Can I handle this? Will I be ok?"
However, once you begin taking the steps, it starts to get easier, and the support of divorce therapy will help even more. Counseling sessions will give you space to talk through and understand your fears, help you put a clear, practical plan in place, and assist you in grieving the relationship. With the support of an experienced therapist during divorce counseling, the pain will decrease, the fears will lessen and life will begin to make sense again.
Case Study: Building A New Life Path Through Divorce Counseling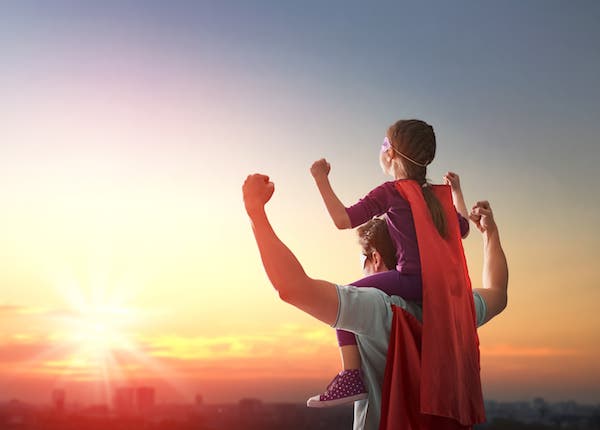 Ryan was a devoted father and family man. He had been with his wife for over 20 years and together they had built a wonderful life. They had four fantastic children, great relationships with each other's families and a strong network of friends in their community. To the outside world, they were the perfect couple and family.
When Ryan entered divorce therapy, he had been thinking about divorce on his own for a few years. He loved his life, his children and his family, but he and his wife continued to fight more and more.
Over the years they had been to marriage counseling, but he felt like it never really made a difference in their relationship. He shared that they would have a few good months and then they would go back to their old ways. Worried about the well-being of his children and noticing the emotional toll the stress was taking on him, Ryan felt ready to make a change.
During his counseling sessions, Ryan was able to confirm within himself his decision to leave the marriage, processed his fears and anxieties about the unknown, learned practical strategies for getting through the divorce with his ex, worked hard to effectively co-parent, gained confidence in his role as a single father when he had the kids on his own, and began dating again.
Today Ryan is happy with his decision, while it wasn't easy, he worked hard to adjust to his new life. He is remarried to a wonderful woman his children like, he and his ex-wife are doing well co-parenting, and he feels happier, more successful and more confident in his day-to-day life.
While getting divorced isn't always easy, once you get through it and reach the other side of the fear, pain and grief, you do adjust and life begins to feel whole and complete again.
You may be interested in divorce counseling, but you still have a few questions or concerns….
My spouse and I are uncertain if we want to get divorced. How do we know if it is the right decision?
While there isn't typically a right or wrong, getting divorced is a big decision and couples should take their time figuring out if it is a good step for them. Talking things through in counseling can be extremely helpful. Some couples come in ready to divorce and find that they are able to get their marriage back on track, others come in and decide divorce is best for them and then spend time figuring out how they will get through the process together amicably.
My spouse and I are in the middle of a bad divorce and we're arguing about the kids, money, everything. Can you help?
Yes, I have worked with many individuals and couples going through a high conflict divorce. While this process can feel extremely painful and emotions can run high, there are things you can do to decrease tension. It is important during this time to honor your feelings, learn new ways to interact and communicate, allow time for the adjustment process and establish new boundaries.
We're afraid of how our own families and friends will react to the divorce, so we continue to stay together. What should we do?
It is normal to have fears about how the people closest to you will react to the divorce, but that should not be the reason you stay together. Everyone will be affected, that is just the reality, which can be painful, but everyone will also adjust in time. You're ability to lead the way by establishing a new relationship with your ex will help encourage the people in your life to do the same. When you and your spouse work on finding a "new normal" your friends and family will follow suit.
I am having a hard time with our divorce. Can you just meet with me or does my spouse need to come in?
Going through a divorce is painful and complicated and all parties should have their own safe place to turn to process their feelings and gain support. Individual counseling is extremely useful during a divorce and will definitely benefit you on your own.
Take The Steps Toward A Rewarding Life After Divorce
Getting started is easy. Just EMAIL or CALL ME and we will find a time to schedule your first session. From there we will determine what your needs are and how often we will meet. I also offer a complimentary 15 minute phone consultation to address any questions or concerns.
If you're contemplating divorce or if you're in the middle of a divorce and need some support, counseling will help.
Don't struggle through this another day on your own. Get started today!