Premarital Counseling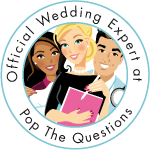 Are you planning your wedding?
Have you started planning for your marriage too?
Would you like to know the secret to marriage success?
Premarital counseling will help you keep the spark
alive long after your honeymoon!
If you're ready to build a healthy, fulfilling marriage, need assistance coping with wedding planning stress, or want to start your marriage off right, premarital counseling is right for you!
In just 5 weeks, you and your fiance will:
Identify and build upon your current relationship strengths
Improve your communication skills
Clarify your marital expectations
Learn how to keep your passion alive
Address common newlywed hot topics

Don't let your marriage become
one of the 40% of new marriages
that end in divorce.
Getting married is a big step and planning your wedding can be an emotional time filled with excitement and uncertainty. Take the time during your engagement to plan for your marriage, not just your wedding. It will make a difference.
Research has found that couples who participate in premarital counseling experience improved relationship quality and increased marital satisfaction.
You can build the marriage of your dreams and live happily ever after!
Contact me to schedule your first appointment and start planning your marriage today!